Missions Websites is an all-in-one website solution for missionaries. Just fill out our form and we will create a beautiful website for your ministry.
GET A WEBS
We created our websites specifically for missionaries. It helps you raise support and keeps your supporters updated with the built in blog.
You don't need to be techie. We add your photos and text, connect your social media accounts, make color adjustments, connect your domain, and more.
Get to the mission field faster. Our missionary websites are crafted specifically for missionaries needing to raise support.
Even after your website is launched, we will be available to help. If there ever is a problem, we will fix it. We will be your tech team, so you don't have to be.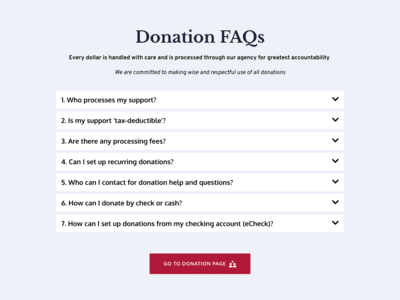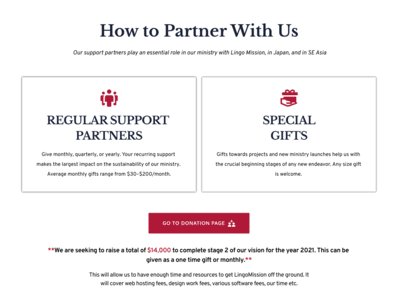 The support sections are designed to answer donation related questions and make it easy for visitors on your site to find your donation page and make a donation.
Make it easy for visitors to subscribe to your email list.
Our missionary web designs allow you to illustrate your current support levels on your website.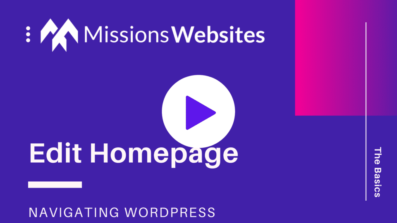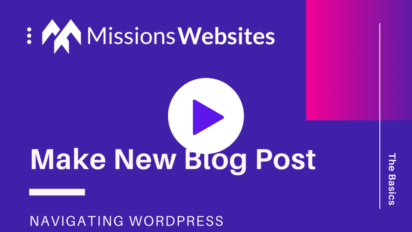 After purchasing your done-for-you website you will receive access to Missions Website's Academy. Your website will be fully functional and ready after it launches. Follow these videos if you ever want to adjust things or make new blog posts.