MISSIONS ORGANIZATION LIST
TOP 12 CHRISTIAN MISSIONARY ORGANIZATIONS AND AGENCIES
FIND THE MISSION AGENCY THAT IS THE BEST FIT FOR YOU
Last Updated: April 27, 2023
START HERE
I have spent over 100-hours searching for a missionary agency when I was starting my own overseas ministry. I want to pass the list on to you!
These missionary sending organizations are in no particular order.
The list may change to keep it up to date and relevant.
Contact us
Have Updated Information? Or think your Organization should be listed?
"Start with the Discipleship Training School (DTS). Stretch yourself by serving in a cross-cultural setting. Spend six months centering your life in God. Seek personal breakthroughs.
After the Discipleship Training School, spend two or more years journeying alongside a community of people who desperately want to serve Jesus with their whole lives. See mission opportunities with YWAM. "

Pioneers uses creative and innovative methods to bring the gospel to the ends of the earth. Their main focuses are on making disciples, reaching the unreached, and working together with local pioneer field teams.
Pioneers works in partnership with local churches. Each missionary must be sent and supported by a local church. They have teams in many countries around the world, and have many missionaries in hard to reach, creative access countries.
If you are going to be serving in a creative access country, Pioneers may be a good fit for you.
Pioneer headquarters is in sunny Florida, every future recruit is required to go through their initial orientation and training on campus.
Are you interested in joining Pioneers? Start by filling out their pursuit form.
Shepherd's Staff focuses on partnering with local churches to send missionaries. Shepherd's Staff began with the idea that local churches can and should venture into cross-cultural endeavors. Shepherd' Staff is particularly popular among Calvary Chapel missionaries.
Their Core values include: a focus on the Glory of God, a culture of grace, flexibility and innovation for field missionaries, and a focus on local church partnerships.
Shepherd's Staff has a 10% administration fee. This includes credit card fees. Plus it is capped at a maximum of $450/month.
Are you interested in joining Shepherd's Staff? Start by visiting the become a missionary page

TEAM is a global missions agency that partners with local churches to send missionaries and plant reproducing churches around the world.
TEAM missionaries serve through church planting, community development, healthcare, social justice, business as mission and more. But whatever their ministry, each missionary has the same goal: proclaiming the Gospel in word and deed.
TEAM has missionary teams in many countries, prospective missionaries can do either short-term or long-term assignments.
Are you interested in joining TEAM? Start by visiting their get started page.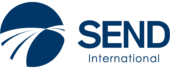 SEND International sends missionaries to Asia, Europe, Americas, and Eurasia.
SEND focuses on missionaries that live out the gospel in front of their neighbors. To do this, they learn the language well and live among the people they hope to reach.
SEND requires working in field teams. Some teams work very closely together on the same project and ministry while other teams work more independently but check in with each other regularly.
SEND has extensive member care trainings, retreats, and resources.
Are you interested in joining SEND? Start by visiting their become a missionary page.

ABWE has Baptist roots, but they send any missionary who aligns to their doctrine. They partner with churches in the USA and Canada.
With 94 years of experience, they serve 400 partner churches and thousands of supporting churches, sending and supporting 1,000 missionaries in 84 countries.
ABWE has a 2.5% plus a $250 administration fee.
Are you a Baptist interested in joining ABWE? Start by visiting this page.

Mission Enablers International has the lowest admin fee of any agency that I have seen. They offer their missionaries a personal giving page with support reports, weekly support payments, and a low 3.5% administrative processing fee.
To apply with MEI visit their application page.

Mission Stream is another missionary service agency. After the one-time setup fee of $99, there is a monthly fee of 8% of donations.
To apply with Mission Stream you can fill out their application today.

Modern Day Missions serves missionaries around the world. They are a fast growing organization. Modern Day has a 6% administration fee for all donations.
To apply with Modern Day Missions you can visit their become a missionary page.

Allegro Organizational Solutions is an out of the box solution for missionaries. They primarily serve people who are building small non-profits. But missionaries can apply!
To get started with Allegro contact them here.

Arm Ministries is a non-denominational organizations that partners with local churches to provide support for missionaries with a clear ministry vision. They support both US and international workers. They have a low 7.5% administration fee.
To learn more about ARM Ministries visit their resources page.
Global Service Network is a Missionary Service Agency that helps missionaries and small ministries. They offer a personal giving page for each missionary. They also have a low administration fee of 7%.
To become an associate of Global Service Network visit this page.
Need ideas to help you fundraise for your ministry? We've made this guide for you.
Free editable files and templates included.